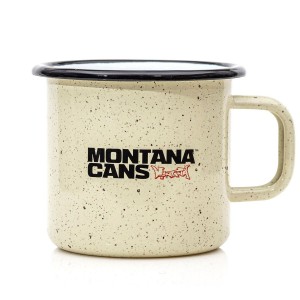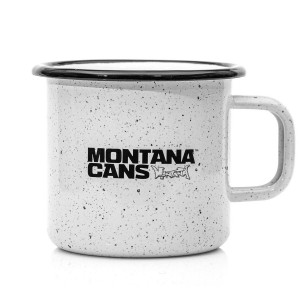 Click here for more images...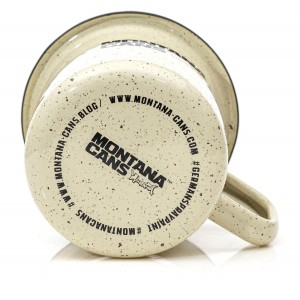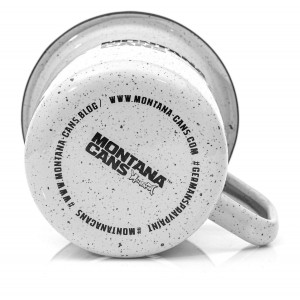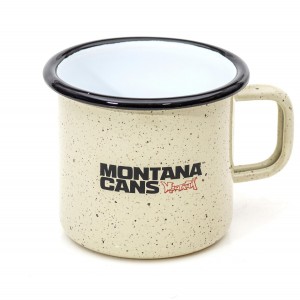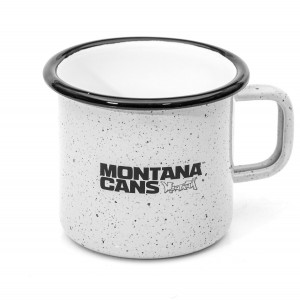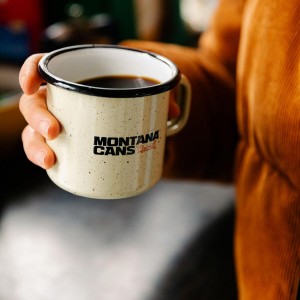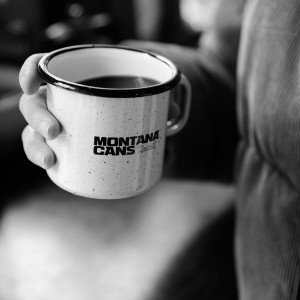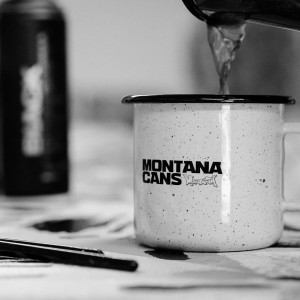 Enamel Cup - Logo
View more products from: Montana Cans

Painting in the sun is not only fun, but it can also be exhausting. Avoid dehydration or broken cups with the Montana Enamel Mug "TYPO LOGO".


This sturdy metal mug is coated in durable beige enamel, that is cook-top, dishwasher and campfire-friendly. Embellished with decorative spray paint over-spray and the Montana TYPO LOGO in the black and red colour way, this almost unbreakable vessel is travel-ready, or perfect for home and studio use.


Hand-made in Europe, its 95mm radius and 80mm height offers 300ml of hot or cold liquid filling capacity. At 170gm of weight (unfilled), taking a drink break has never been so easy.