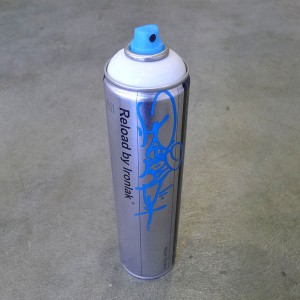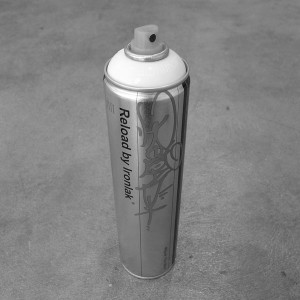 Click here for more images...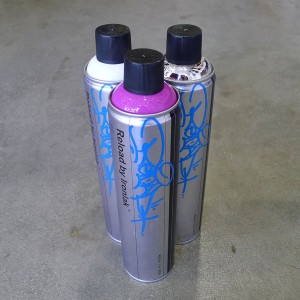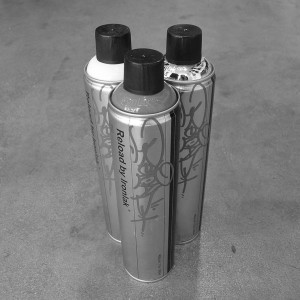 Ironlak - Reload
Product Information
Brand
Ironlak
Brand Origin
Australia (Made in China)
Can Size
482g / 600ml
Valve System
Female
Stock Nozzle
1 Ironlak Cyclone Cap
Can Pressure
High
Paint Finish
Semi Gloss
Manufacturer Link
www.ironlak.com
MSDS
Ironlak MSDS (pdf)
Colour Chart
Ironlak Colour Chart (pdf)
Features
Ironlak is a thick pigment based paint aimed at giving you value for money while still providing a quality product. Australian owned, Ironlak is the first Aussie paint developed with aerosol artists in mind. It is a quick dry semi-gloss finish spray paint that is available in a wide colour range. Cans come with coloured doughnuts, so even with the lids off you know what colours are in your cans.
Related Videos
IRONLAK | Product Information Video – Part One
Ordering Restrictions
- You must be 18 years or older to purchase this product
Delivery Restrictions
- This product is flammable can only be delivered within Australia via road courier
- This product can not be shipped to a PO Box
| Quantity | % Off | Unit Price |
| --- | --- | --- |
| 0 - 5 Items: | 0% | AU$10.95 |
| 6 - 11 Items: | 10% | AU$9.86 |
| 12 - 35 Items: | 12% | AU$9.64 |
| 36 - 59 Items: | 15% | AU$9.31 |
| 60 - 119 Items: | 17% | AU$9.09 |
| 120 + Items: | 20% | AU$8.76 |
• Any mix of colours and brands of aerosol paint will count towards your discount

• Excludes sale items and some speciality cans

• Discounts are applied automatically in the cart