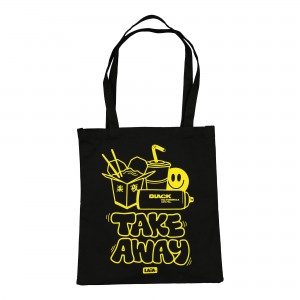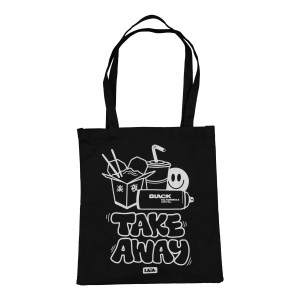 Cotton Bag - Take Away by Laia
View more products from: Montana Cans

The new "TAKE AWAY" design by Spanish graffiti artist LAIA is yet another gem from the Montana Cotton Bag range.

In the classic 38cm x 42cm sizing, the "TAKE AWAY" design impresses with a yellow print, on a sturdy black cotton bag.

Made of 100% quality cotton, Montana Cotton Bags make carrying your belongings practical, and stylish.