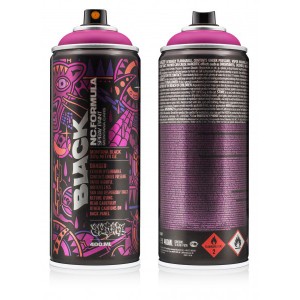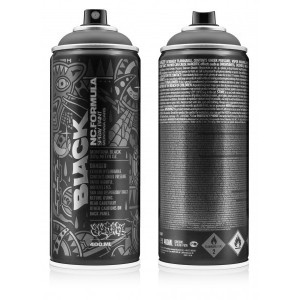 Click here for more images...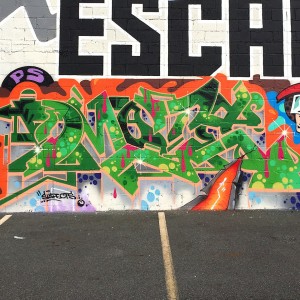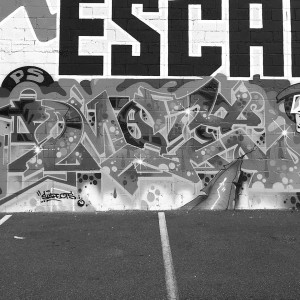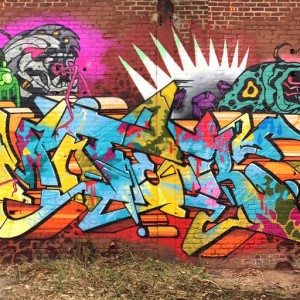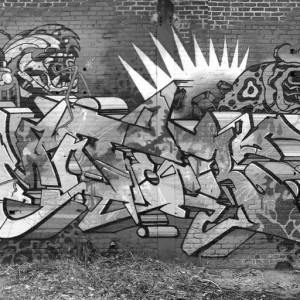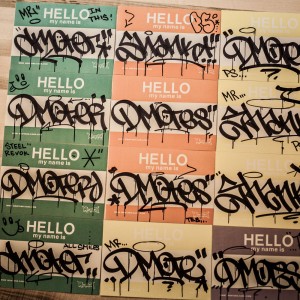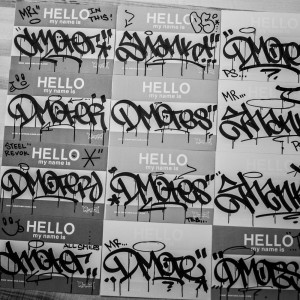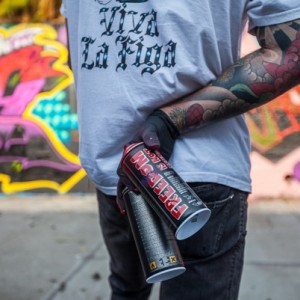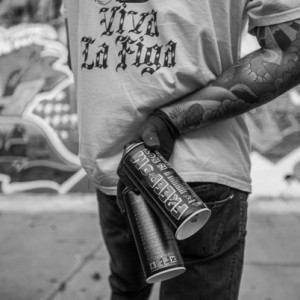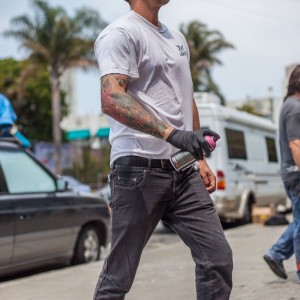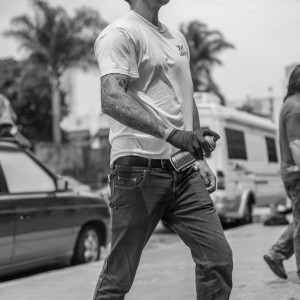 Montana Black - Dmote Can

What is a DMOTE? Depending on where you come from, the word DMOTE itself can lead to a plethora of pronunciations. But in the graffiti community, there is no confusion of what it is, or rather who!

DMOTE is a globally respected Australian born artist who works and resides in New York. With a footprint that spans the globe, DMOTE has left reminders of his artistic existence on nearly every continent. Mosquito bites maybe, but his influence and visual reach has left large aesthetic scars on the streetscape of the world graffiti scene. With his strong graphical senses and his hard working ethic since the mid 80's, DMOTE has come a long way since his humble beginnings in the suburbs of Sydney. Embracing all sides of the visual spectrum, DMOTE has managed to transcend the energy of his miss spent youth doing graffiti and expand into the fields of design, illustration, painting, curation and fine art. Unlike many before him, he has managed to keep the thread strong and tight between graffiti and the "other" forms of art he practices. The result is an uncompromisingly strong visual presence with its integrity firmly intact, both feet in the street.

It is with all these points in mind that we are proud to feature DMOTE in our Montana Cans artist series can collection. His diversity and quirkiness is well placed in the chosen Montana BLACK colour, "Purple Rain".


---
Brand
Montana Cans
Brand Origin
Germany (Made in Germany)
Can Size
400ml
Can Pressure
High
Valve System
Female
Stock Nozzle
Supplied with a thin stock cap
Finish
Matte
MSDS

•
MSDS-Montana-Black.pdf

Colour Chart

•
Colour Chart (.pdf)
---

Product Features
EFFICIENCY, QUALITY & RELIABILITY
Montana BLACK is a high-pressure Nitro-Combination based formula and is the superior can of it's class. High covering matte finish colours that can be applied to any surface. The ultimate painting experience with perfect control and handling. Short drying time allows rapid re-application and overlapping with other colours immediately.
Non-scented aerosol paint made to the highest quality, health and environmental standards. Montana BLACK spray paint is famous for its quality and reliability. The perfect tool for street art and graffiti artists.
With it's high pressure valve, Montana BLACK allows users fast application. In combination with the various of Montana caps available, artists will experience a new era of spray painting possibilities. Montana BLACK is weather and winterproof.
NITRO-COMBINATION BASE
The Montana BLACK contains fast painting and layering optimised Nitro-Combination lacquer. The matte finish colours are fast drying and high covering. Only high quality ingredients and best pigments have been used for the development and production of the new Montana BLACK, assuring the highest standard of quality.
HIGH-PRESSURE
The high-pressure system allows for fast and perfect handling. Due to the high output of paint and the high pigment load Montana BLACK covers extremely well. In conjunction with the use of Montana spray caps, Montana BLACK enables users to apply the paint to large or small surface areas with accuracy and efficiency. Spray widths from 1cm to 30cm can be achieved depending on the user skill and experience.
---

Complementary Products
Exchange/replace cap with any of these nozzles:
www.thebutchershop.com.au/shop_online/nozzles
Safety Equipment:
www.thebutchershop.com.au/shop_online/safety
---

Related Videos

Montana BLACK Product Video:
YouTube
| Quantity | % Off | Unit Price |
| --- | --- | --- |
| 0 - 5 Items: | 0% | from AU$11.95 |
| 6 - 11 Items: | 10% | from AU$10.76 |
| 12 - 35 Items: | 12% | from AU$10.52 |
| 36 - 59 Items: | 15% | from AU$10.16 |
| 60 - 119 Items: | 17% | from AU$9.92 |
| 120 + Items: | 20% | from AU$9.56 |
• Any mix of colours and brands of aerosol paint will count towards your discount

• Excludes sale items and some speciality cans

• Discounts are applied automatically in the cart