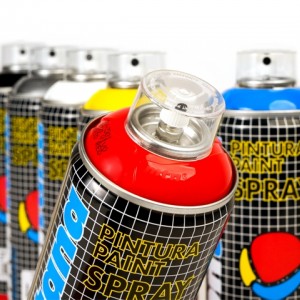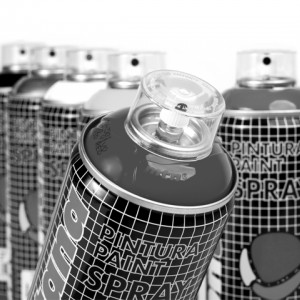 Click here for more images...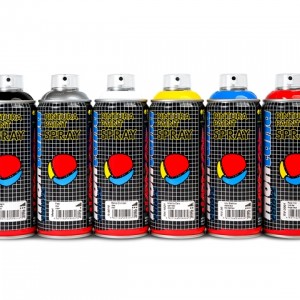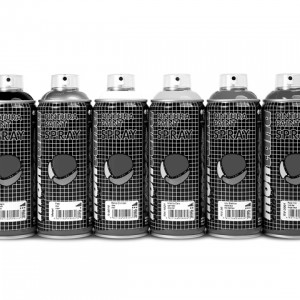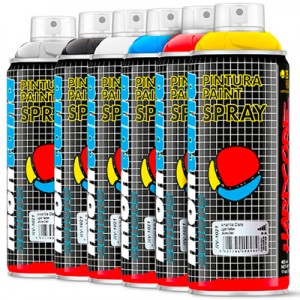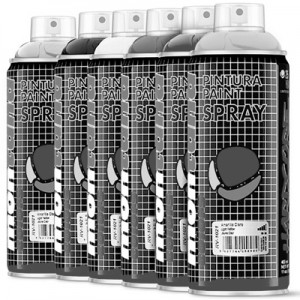 MTN - Hardcore 25th Anniversary

In honour of the 25th anniversary of Montana Colors, Hardcore is bringing back the classic design that made it famous. Despite showcasing a retrospective look, the quality of the Hardcore paint inside is up to par with all of advances MTN has developed in the formula up until now.

THE SAME AS WHEN WE BEGAN.
It has been more than 7 years since the Hardcore spray underwent the greatest evolution in its history. A new formula adapted to the demands of modern graffiti, and a new colour palette, provoked a transformation to its design, aesthetically reflecting these important changes.

Over time, this design with the characteristic grid and the coloured ball became an anachronistic icon; an element close to our hearts thanks to its importance in the history of contemporary graffiti. And so, as a definitive tribute to the 25th anniversary of Montana Colors, MTN have decided to put this look back into circulation — although in a limited run and for a limited time only.

Throughout 2020, MTN will be distributing 200,000 units worldwide of the Hardcore colours Electric Blue, Light Yellow, White, Black, Silver and Vivid Red, packed with a design that reproduces the classic aesthetics of Hardcore.

MTN are convinced that this simple idea will stir up emotions in many of us, also lending more sentimental value to the can that you hold in your hands.


---
Brand
MTN Montana Colors
Brand Origin
Spain (Made in Spain)
Can Size
312g / 400ml
Can Pressure
High
Valve System
Female
Stock Nozzle
Supplied with a stock medium/soft cap
Finish
Gloss (60-85%) * except Matte and Satin Black and White
Manufacturers Link
www.mtn-world.com
MSDS

•
MSDS (.pdf)

Colour Chart

•
Colour Chart (.pdf)

Technical Data Sheet

•
Data Sheet (.pdf)
---

Product Features
• High pressure
• Fast drying
• Good hardening
• Excellent flexibility
• Strong resistance to scratching once the film is polymerized
• Does not contain lead nor other heavy metals
• Good covering capability
• Retains its glossiness and colour
• Easy to apply and repaint
• Good resistance to the elements
• Very good resistance to UV light
These new generation Hardcore cans still offer higher pressure, but their new valve system offers great control to get precise detail as well. These new Hardcore cans take all your standard male nozzles.
---

Complementary Products
Exchange/replace cap with any of these nozzles:
www.thebutchershop.com.au/shop_online/nozzles
Safety Equipment:
www.thebutchershop.com.au/shop_online/safety
---
| Quantity | % Off | Unit Price |
| --- | --- | --- |
| 0 - 5 Items: | 0% | from AU$8.95 |
| 6 - 11 Items: | 10% | from AU$8.05 |
| 12 - 35 Items: | 12% | from AU$7.88 |
| 36 - 59 Items: | 15% | from AU$7.61 |
| 60 - 119 Items: | 17% | from AU$7.43 |
| 120 + Items: | 20% | from AU$7.16 |
• Any mix of colours and brands of aerosol paint will count towards your discount

• Excludes sale items and some speciality cans

• Discounts are applied automatically in the cart