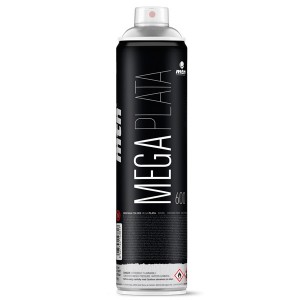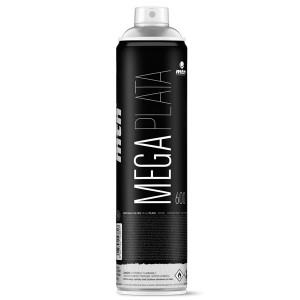 Click here for more images...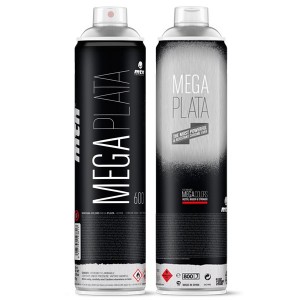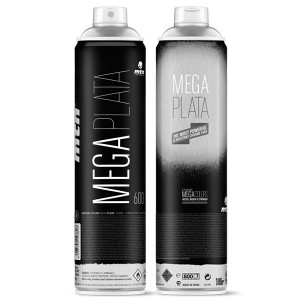 MTN - Mega Chrome

Brand MTN Montana Colours
Brand Origin Spain (Made in Spain)

Can Size 600ml
Can Pressure High
Valve System Female
Stock Nozzle Supplied with a Pink Dot (Fat Cap)
Finish Metallic

Manufacturers Link www.mtn-world.com

MSDS MSDS (.pdf)
Technical Sheet Coming Soon


---
Ordering Restrictions
• You must be 18 years or older to purchase this product
Delivery Restrictions
• This product is flammable can only be delivered within Australia via road courier (out of town country customers may need to collect from their local Toll depot)
• This product can not be shipped to a PO Box
---
Product Features
The Mega Plata (Silver Chrome) is has been created with these objectives in mind: An all terrain spray can that doesn't fail in the most important of moments and offers you totally unmatched results. MTN have developed the Mega to withstand the harshest of tests, making it the perfect tool for any type of situation that a writer can find himself in.
With 600ml you have never have got more from one can! Guaranteed to cover a surface area of at least 12 m2 , super-fast drying times that allow, the immediate painting over with any other colour. An unmatched coverage, even on the most porous of surfaces, whilst still maintaining its exterior resistance and shine - even in really low temperatures - and a line thickness of up to 25 cm. All the attributes we have no doubt, you'll know how to take advantage of, in those key moments.
• Powerful valve that makes the product especially suitable for painting large surfaces
• Very fast drying
• Excellent flexibility
• Easy to apply and repaint
• Good hardening
• Does not contain lead nor other heavy metals
• High covering capability
• Good resistance to the outdoors
• Colour and brightness durability
• Good resistance to UV light (see chart)
• Strong resistance to scratching once the film is polymerized
---
Complementary Products
Exchange/replace cap with any of these nozzles:
www.thebutchershop.com.au/shop_online/nozzles
Safety Equipment:
www.thebutchershop.com.au/shop_online/safety
---
Related Videos
MTN Mega Colors : Faster, Bigger, Stronger - on Vimeo


---
| Quantity | % Off | Unit Price |
| --- | --- | --- |
| 0 - 5 Items: | 0% | from AU$13.95 |
| 6 - 11 Items: | 10% | from AU$12.55 |
| 12 - 35 Items: | 12% | from AU$12.28 |
| 36 - 59 Items: | 15% | from AU$11.86 |
| 60 - 119 Items: | 17% | from AU$11.58 |
| 120 + Items: | 20% | from AU$11.16 |
• Any mix of colours and brands of aerosol paint will count towards your discount

• Excludes sale items and some speciality cans

• Discounts are applied automatically in the cart
Restriced

Dangerous Goods

Chrome (Metallic)
AU$13.95