On Sale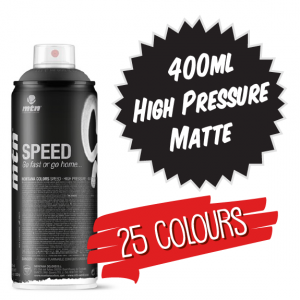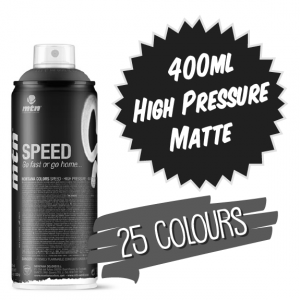 Click here for more images...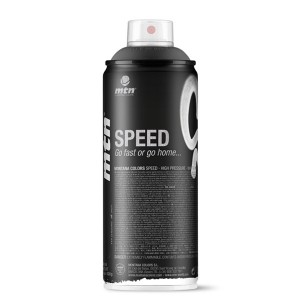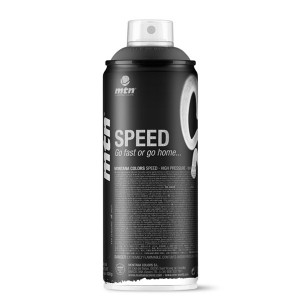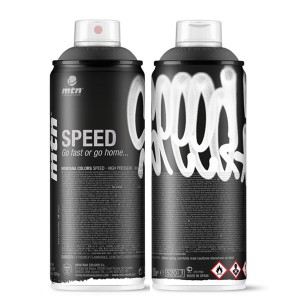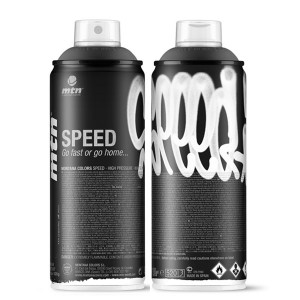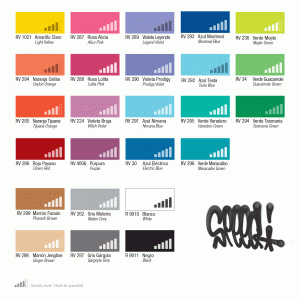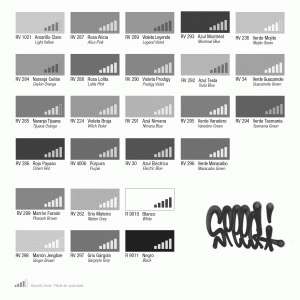 MTN - Speed


Brand MTN Montana Colors
Brand Origin Spain (Made in Spain)

Can Size 312g / 400ml
Can Pressure High
Valve System Female
Stock Nozzle Supplied with a Pink Dot Cap
Finish Matte

Manufacturers Link www.mtn-world.com

MSDS MTN-Speed-MSDS.pdf
Technical Sheet and Colour Chart MTN Speed Technical Data Sheet (.pdf)


---

Product Features
Speed is a matte spray paint with high pressure and high opacity in all 25 of its available colors. It's designed and formulated to meet the needs ofthe specialized consumer looking for maximum speed while painting.
The paint flow allows for clean, thick, solid lines with a a wide spray diameter. Its performance is optimum in extreme temperatures, having beentested in below freezing as well as in very hot environments.
• High pressure
• Ultra Fast drying
• Good hardening
• Operates in extreme temperatures
• Excellent flexibility
• Strong resistance to scratching once the film is polymerized
• Does not contain lead nor other heavy metals
• Good covering capability
• Color durability
• Easy to apply and repaint
• Good resistance to the elements
• Very good resistance to UV light
• Environmentally friendly
---

Complementary Products
Exchange/replace cap with any of these nozzles:
www.thebutchershop.com.au/shop_online/nozzles
Safety Equipment:
www.thebutchershop.com.au/shop_online/safety
---