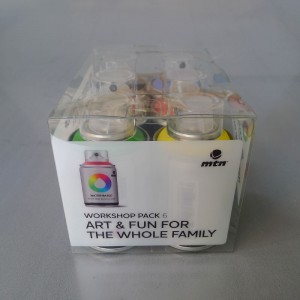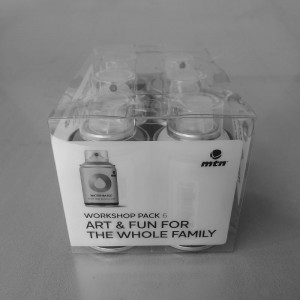 Click here for more images...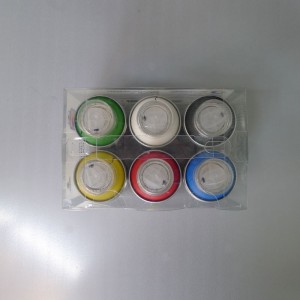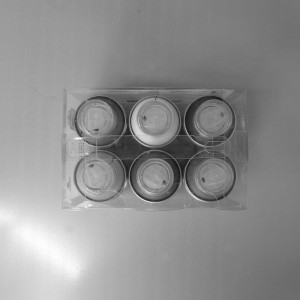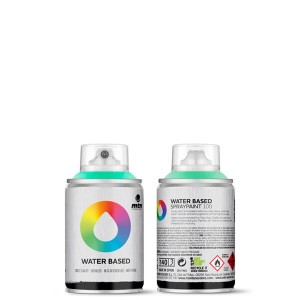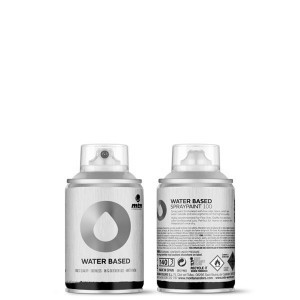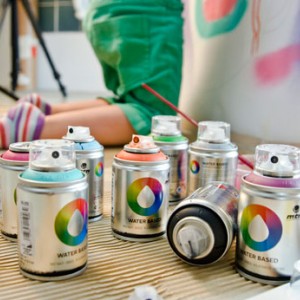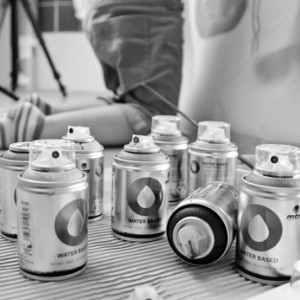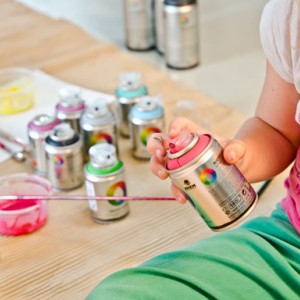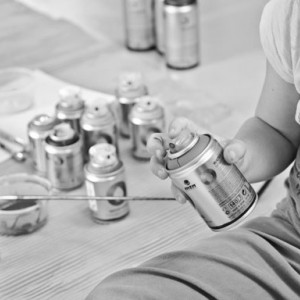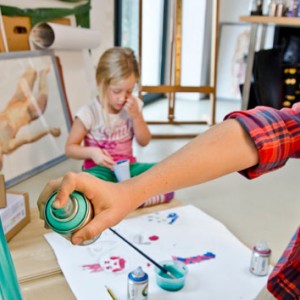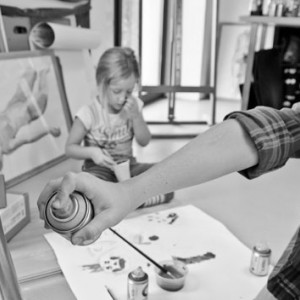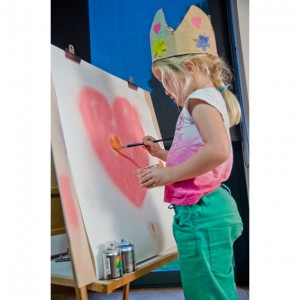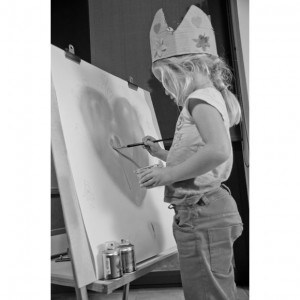 Water Based Workshop Pack - 6pc

Brand MTN Montana Colours
Brand Origin Spain (Made in Spain)

Can Size 100ml
Can Pressure Low
Valve System Female
Stock Cap Skinny
Finish Matte

MSDS MTN-WB-100-MSDS.pdf

Colour Chart / Technical Sheet MTN-WB-100-TECH.pdf



---
Product Features
Fast drying water based aerosol paint of excellent characteristics with a matt finish of high quality and long durability.
• Low odour
• Fast drying
• Good adhesion
• Excellent covering power
• Totally lead and heavy metals free
• Great durability on outdoor and indoor exposure, due to the great fastness to light of the pigments
• Easy application and repainting
• Soluble in water during the first minutes of drying
• Resistant to exterior and outdoor use (rain, washing, etc) once the paint has dried
The product can be used on many substrates: iron, steel, plastics, wood and directly on expanded polystyrene / Styrofoam.
Due to its low odor, thanks to its contents of water based resins, it becomes the ideal product for interior use in spaces with poor ventilation. Furthermore, the pigments used have a great fastness to light, giving the finished color durability on outdoor exposure.
---
Complementary Products
Exchange/replace cap with any of these nozzles:
www.thebutchershop.com.au/shop_online/nozzles
Safety Equipment:
www.thebutchershop.com.au/shop_online/safety
---
Related Videos
•
MTN Water Based Product Feature
•
Flash - International Tattoo Fair
•
SATURNO X WATER BASED. "SAFE FROM THE RAIN"
•
MTN WATER BASED STUDIO WORKS X SEHER & SMITHE

•
MTN WATER BASED Studio Works X RIME MSK
Restriced

Dangerous Goods

6pc Set
AU$42.95

Out of stock.

Request.