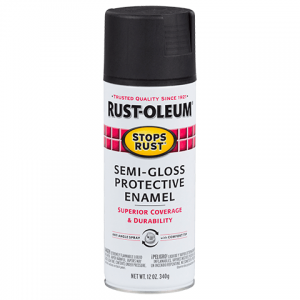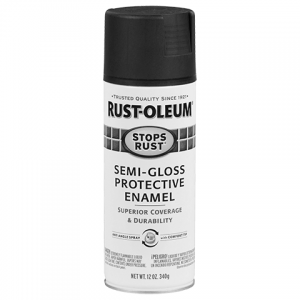 Classic Stops Rust Enamel
View more products from: Rustoleum

STOPS RUST® Protective Enamel Spray


---
ABOUT PROTECTIVE ENAMEL SPRAY
Don't settle for anything less than the #1 rust-preventative paint on the market. Nothing protects your projects like Rust-Oleum® Stops Rust® Protective Enamel. It's never been easier to refinish, refresh and relax!
• Durable, corrosion resistant
• Indoor/ Outdoor
• 340g
• Classic can design for your collection
---
FOR BEST RESULTS
For heavily rusted surfaces, apply Rust-Oleum® Stops Rust Rusty Metal Primer.
---
SAFETY DATA SHEETS
MSDS Flat Black (.pdf)
MSDS Sunshine Red (.pdf)
| Quantity | % Off | Unit Price |
| --- | --- | --- |
| 0 - 5 Items: | 0% | from AU$13.95 |
| 6 - 11 Items: | 10% | from AU$12.55 |
| 12 - 35 Items: | 12% | from AU$12.28 |
| 36 - 59 Items: | 15% | from AU$11.86 |
| 60 - 119 Items: | 17% | from AU$11.58 |
| 120 + Items: | 20% | from AU$11.16 |
• Any mix of colours and brands of aerosol paint will count towards your discount

• Excludes sale items and some speciality cans

• Discounts are applied automatically in the cart