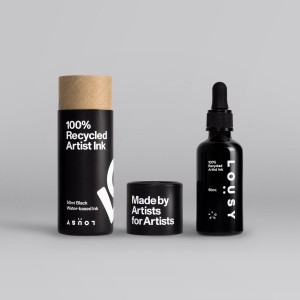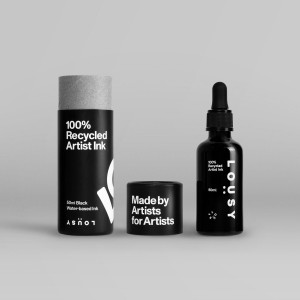 Click here for more images...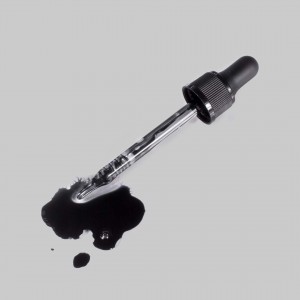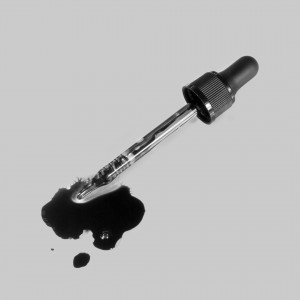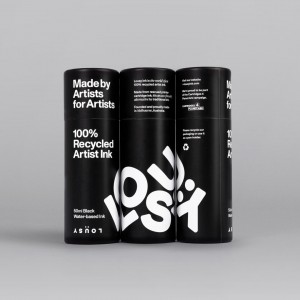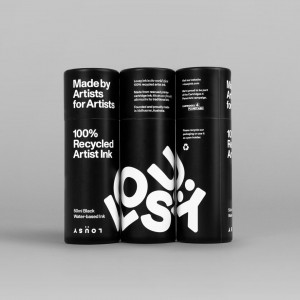 Lousy Ink 50ml
View more products from: Lousy

The world's first, 100% recycled artist ink is sourced from upcycled inkjet printer cartridges. By reimagining waste we not only help protect the planet, but encourage more sustainable creative practices.

• Black ink
• 100% recycled ink
• Includes glass eye-dropper
• Touch-dry within seconds
• Perfect for brushes, markers and stamps


---
What is Lousy Ink?
Have you ever wondered what happens to your empty printer cartridges after
you've recycled them?
The result is Lousy 100% recycled ink.
More than 85,000L of waste ink.
Over the years Lousy Ink's partners at Close The Loop have rescued more than five school buses worth of ink at their factory.
In line with their strict zero-waste policy, Lousy Ink helped give their 'waste ink' a second chance, reimagining it's potential as artist ink and saving
it from going to landfill.
By artists. For artists.
In 2017 founders and artists, Mike Eleven and Oli Ruskidd, decided to combine their love of art and community to draw attention to the tonnes of 'waste ink' in the world and lack of a sustainable solution. Staying true to their roots, the two continue to support the art community.
Founded and proudly made in Melbourne, Australia.
---
Related Videos
•
What Is Lousy Ink? (Vimeo)