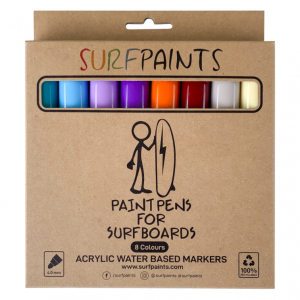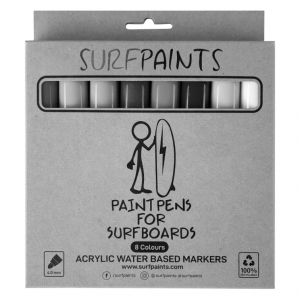 Click here for more images...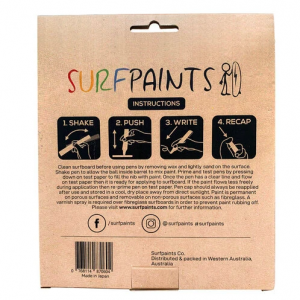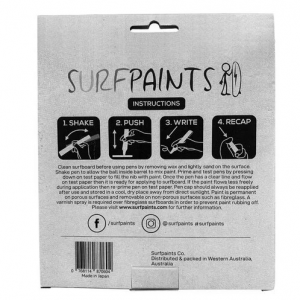 SurfPaints 8pc Set - Pastel

Surfpaints acrylic, water-based, non-toxic and fade resistant paint pens are designed to have the best adhesion to Fiberglass and Foamy slick surfboards. The paint pens are bullet shaped and 4mm in diameter. Surfpaints are travel safe and works on over 12 different surfaces including fins and skateboards.

The Premium Pastel Pack includes 8 colours: Turquoise, Light Blue, Wisteria, Violet, Orange, English Red, Grey, Beige.