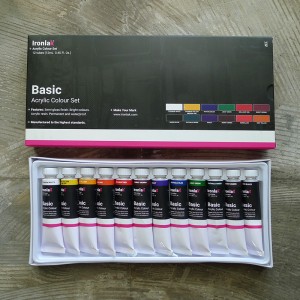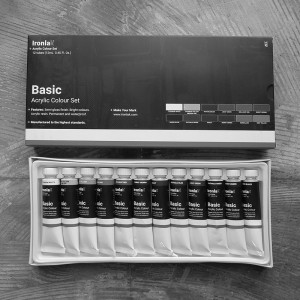 Click here for more images...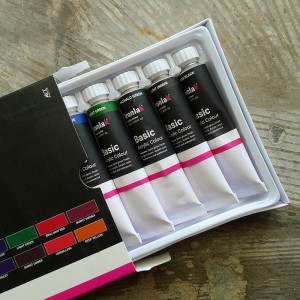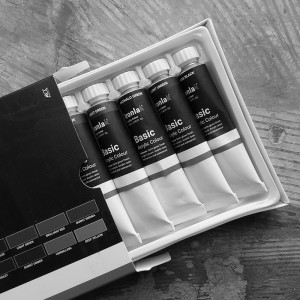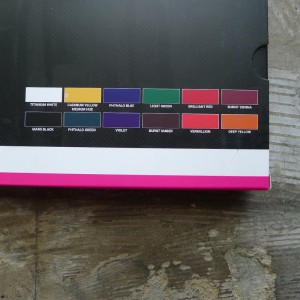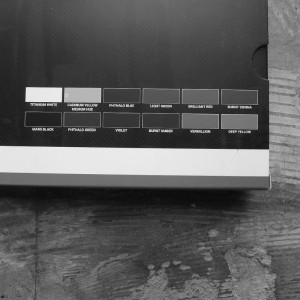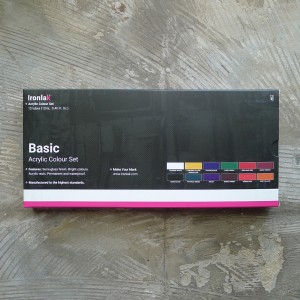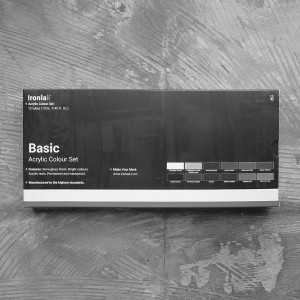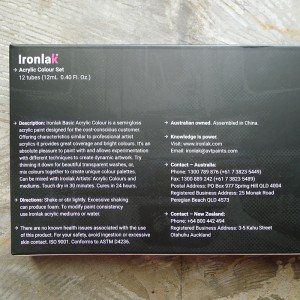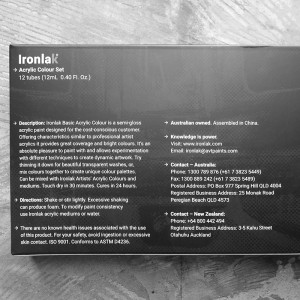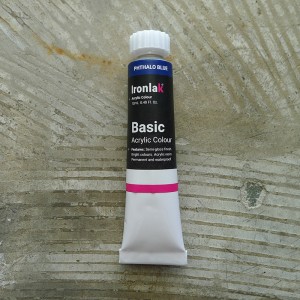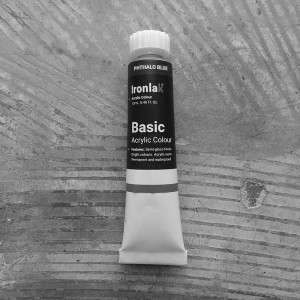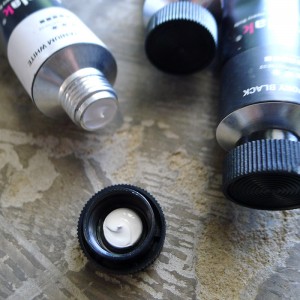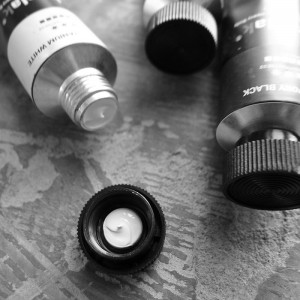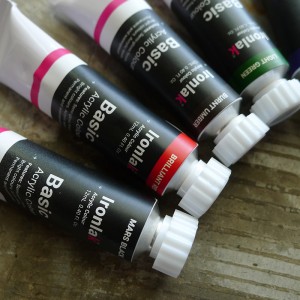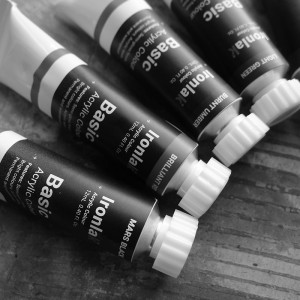 Basic Set - Acrylic
View more products from: Ironlak

Ironlak Basic Acrylic Colour is a semi-gloss acrylic paint designed for the cost-conscious customer. Offering characteristics similar to professional artists acrylics it provides great coverage and bright colours. It's an absolute pleasure to paint with and allows experimentation with different techniques to create dynamic artwork. Try thinning it down for beautiful transparent washes, or mix colours together to create unique colour palettes.

• Semi-gloss finish
• Bright colours
• Bright colours
• Acrylic resin
• Permanent
• Waterproof
• Use on fabric, permanent after heat setting

• Set contains 12 12ml tubes
• Contains colours: Titanium White, Cadmium Yellow Medium Hue, Phthalo Blue, Light Green, Brilliant Red, Burnt Sienna, Mars Black, Phthalo Green, Violet, Burnt Umber, Vermillion, Deep Yellow

There are no know health issues associated with the use of this product. For your safety avoid ingestion or excessive skin contact. ISO 9001.Conforms to ASTMD4236.


---
Complementary Products
•
Ironlak Acrylak Brushes
•
Ironlak Canvases
•
Ironlak Artists' Paper
Set of 12
AU$19.95

Out of stock.

Request.