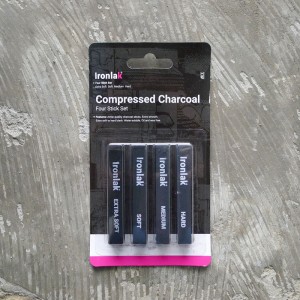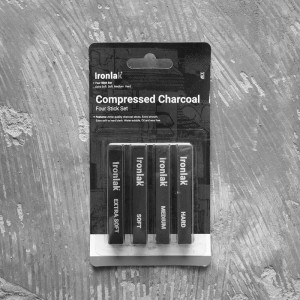 Compressed Charcoal Set
Ironlak Compressed Charcoal is an extra smooth, high quality charcoal stick for artists.

With four hardness grades and rich, intense blacks; you can create impulsive broad strokes and beautiful shading while drawing.

Cover large areas with ease, or use a corner of the stick for finer details. Play with water for soft washes and interesting effects.

Set contain 4 sticks, 1 each of extra soft, soft, medium and hard.


Directions for Use
Carefully sharpen with erasing knife or sanding block. Do not use manual sharpener, as the soft charcoal will break. Use flat for detailed work. Use with Ironlak Drawing paper to achieve beautiful results.