Click here for more images...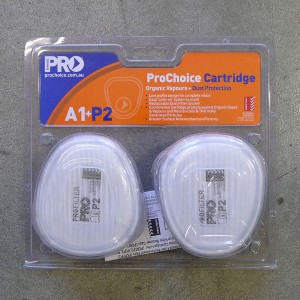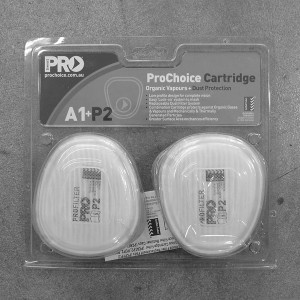 Reusable Respirator
Product Information
Mask
- Fully adjustable four point cradle suspension ensuring an effective facial fit
- Low profile angle filter design for minimum visual impairment
- Durable thermoplastic rubber mask for superior fit to most face shapes
- Contour moulded nose for fit with glasses and goggles
- Low resistance exhalation valve - to reduce heat and moisture build up
- Quick and easy filter cartridge connection
* Mask does not come with Filter CartridgesA1 P2 Filter Cartridge
- P2 cartridges protects against organic vapours, mechanical and thermally generated particles
- Replaceable dust filter system
Mask
AU$49.95

Out of stock.

Request.
A1+P2 Cartridge (Pair)
AU$39.95

Out of stock.

Request.