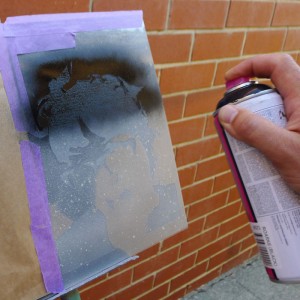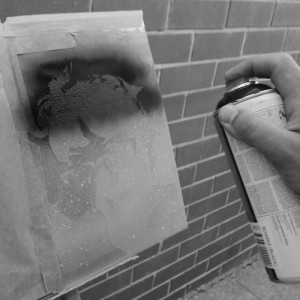 Click here for more images...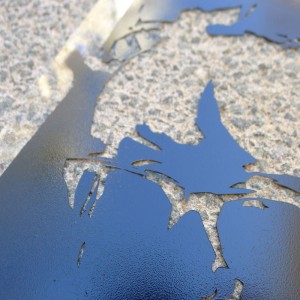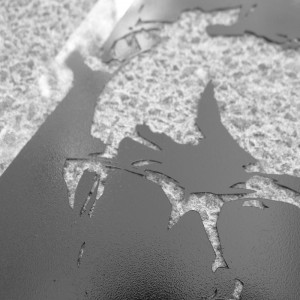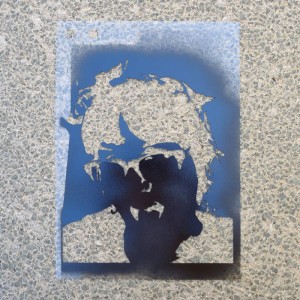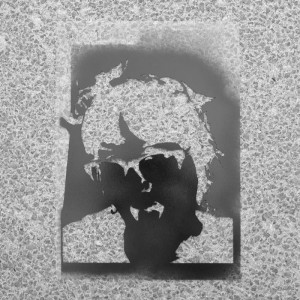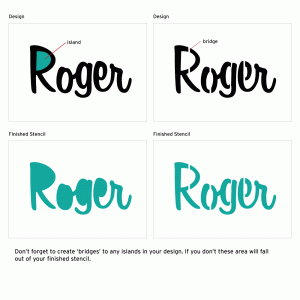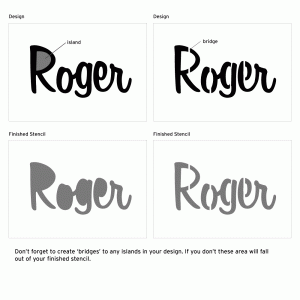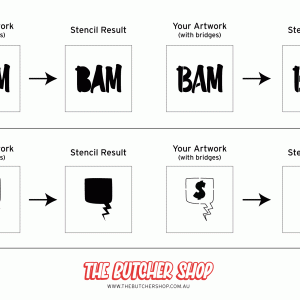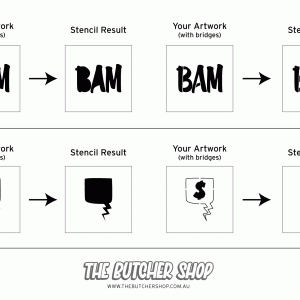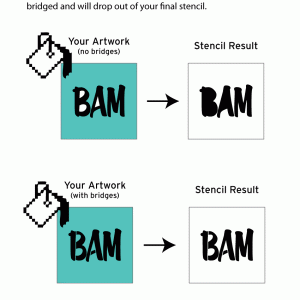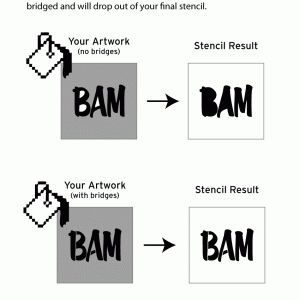 Custom Made Stencils
View more products from: Custom Made

- Custom precision cut stencils from your digital file
- Cut from 100 micron polyester transparent mylar film
- Reusable
- Suitable for use with aerosol, silk screens, airbrush, rollers, brushes etc
- Available to order online only (can choose store pickup in cart)
- Turnaround 2-4 business days plus shipping
- A4 and A3 sizes are shipped flat, 30x60cm size is shipped rolled


---
Artwork Guidelines
---
Please note we do not offer a design service. If you do not have a good understanding of computer graphics you may need to consult a graphic designer to prepare your image for you before you submit your order.
---
General Design Guidelines (for all file types):
- please leave a minimum of 15mm border from the edge of your design to the edge of the page
- your artwork must contain bridges if needed (see last two images for basic information about bridges)
- we can not modify or prepare your artwork, you must provide it exactly as it will be cut
- as a general rule all fine detail should be at least 2mm thick - print it out at the size you want it cut and check small lines
---
File Size:
- A4: your file must be 210x297mm with your artwork sized within the page as you would like it to appear
- A3: your file must be 420x297mm with your artwork sized within the page as you would like it to appear
- 30x60cm: your file must be 300x600mm with your artwork sized within the page as you would like it to appear
---
For pixel based artwork (ie created in Photoshop):
- file types accepted .pdf / .jpeg / .tif
- your file needs to be print quality (ie at least 300 dpi at full size)
- if you print your file and it doesn't have crisp clear edges it will not cut accurately
- there should only be black and white (no grey scale) in your image, all black areas will be cut out
---
For vector based artwork (ie created in illustrator):
- vector based graphics will result in a far more accurately cut stencil
- file types accepted .pdf or .svg
- all fonts MUST be outlined
- there should only be black and white (no grey scale) in your image, all black areas will be cut out
---
For type based artwork (ie created in Word):
- file types accepted .pdf (please do not send .docs files)
- use our
Stencil Font Guide (.pdf)
to see examples of fonts which have built in bridges and will work without further modification
- note the recommended minimum point size for each font to ensure the detail is not too fine to cut
- you can download a file containing all the fonts in the above guide here:
Stencil Fonts (.zip)
---
To Order please submit your order online here, then email your artwork to info@thebutchershop.com.au