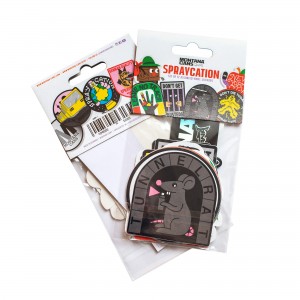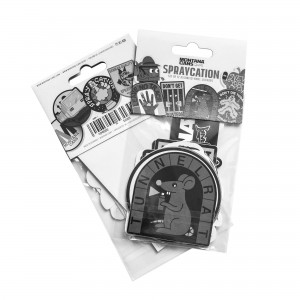 Click here for more images...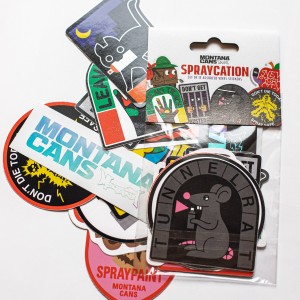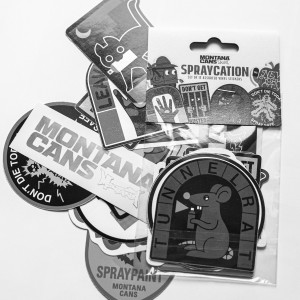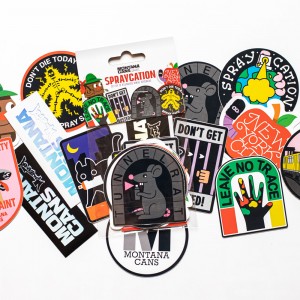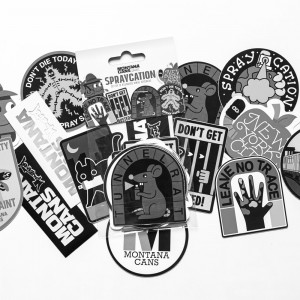 Montana Sticker Set - Spraycation
View more products from: Montana Cans

No longer is painting a secondary thought while on vacation, these days we travel to paint. To celebrate the Spraycation way of life, we have created the new Montana Cans STICKER SET #2-SPRAYCATION.

Like their patch equivalents, the SPRAYCATION stickers capture the spirit of the graffiti brotherhood. With a spotlight on some of the common elements of the Spraycation experience.

The set contains 12 high-quality vinyl stickers in various sizes from 5-8cm from the SPRAYCATION patch design collection, and one MONTANA LOGO-TYPE HOLOGRAM (non-eggshell) sticker.

The designs featured are DON'T GET BUSTED!, STRAY CAT, FREIGHT TRAIN, GERMAN QUALITY, GISELA, LEAVE NO TRACE, BIG APPLE, MONTANA CANS MTA, SPRAY SAFE, SPRAYCATION, and TUNNEL RAT.

Designed by people who "know" the beauty of a Spraycation themselves, (MATTER OF / agency in Stuttgart-Germany), their team has managed to capture the essence of the Spraycation experience.