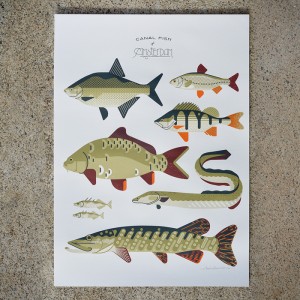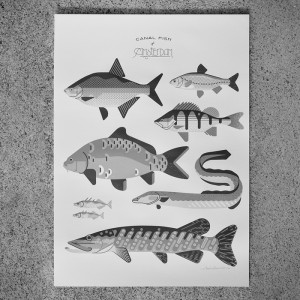 Click here for more images...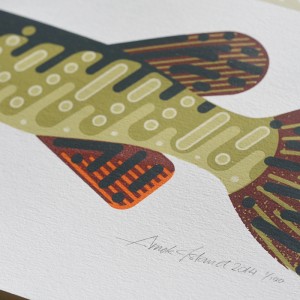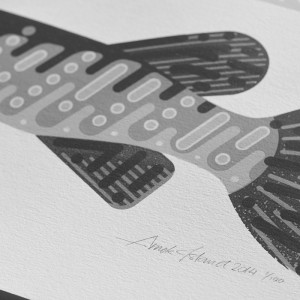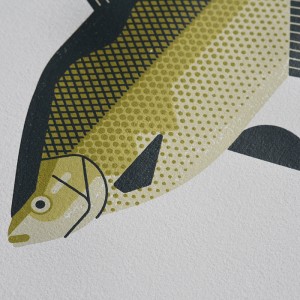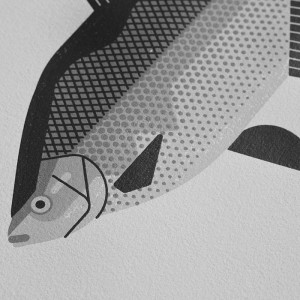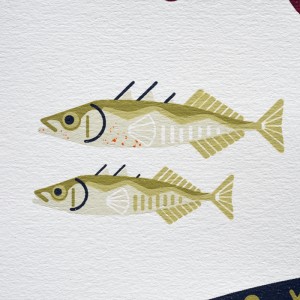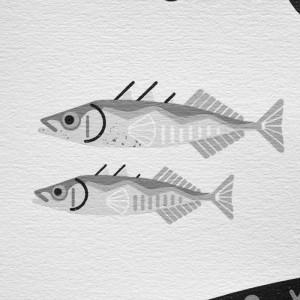 Canal Fish of Amsterdam
View more products from: Amok Island

Artist
Amok Island (Western Australia)

Edition
Signed and numbered, limited edition of 100.

Details
• 6 colour
• 100% handmade/hand pulled silk screen print
• 225 gsm paper

Size
A2 (42 x 59.4cm)

A Note from the Artist
English:
I grew up on one of Amsterdams little canals in 'De Jordaan', and I have always been fascinated with the fish that live in the murky water. Aside from tons of bicycles, garbage bags and other trash, you can find a broad variety of fish species. A good reason to do a screen print showing the fish of the Amsterdam Canals.

On this print you can find Bream, Common Roach, Perch, Carp, Eel, Stickleback and the large predator Pike.

Nederlands:
De 'Canal Fish of Amsterdam' print toont een selectie van vissen die je kan vinden in de Amsterdamse grachten; de Brasem, Ruisvoorn, Baars, karper, Paling, Stekelbaarsjes en de grote roofvis Snoek.

Free Shipping
This item qualifies for free shipping within Australia (extra charges apply for express shipping).