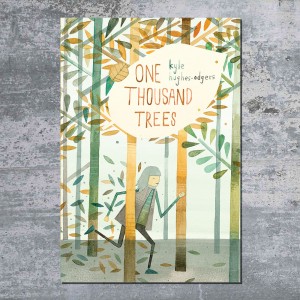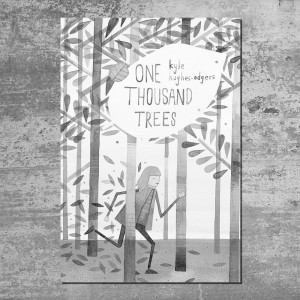 Click here for more images...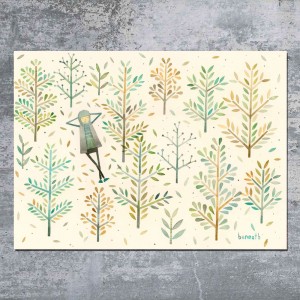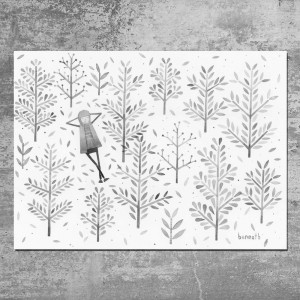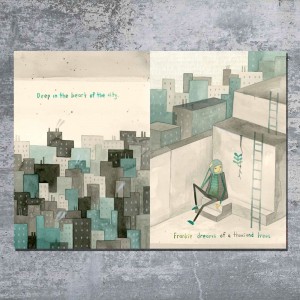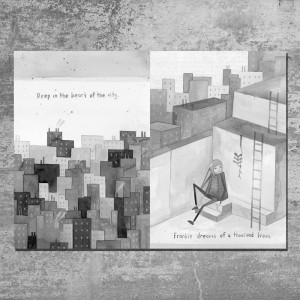 One Thousand Trees

Deep in the heart of the city, Frankie dreams of a thousand trees … over them, under them, through them, above them. Award-winning artist Kyle Hughes-Odgers takes readers on a journey of imagination and discovery, exploring the art of nature and the nature of art.

Paperback, 32 Pages.


---

Critical Reviews
'A beautiful, dreamy contemplation ... merges a sparse narrative with illustrations that are tender, controlled and poignant ... there is a rich subtext about the human need to escape the bleak blue-grey palette and sharp angles of the city for the movement, freedom and comfort of nature. [4.5 out of 5 stars]' Junior Books Publishing
'Young readers aged two to eight will find plenty to delight them in One Thousand Trees; however its appeal is not limited to children. It is a book that begs rereading ... sure to inspire discussion about art, nature and this world we share.' Buzz Words
'... One Thousand Trees is just beautiful. Every turn of the page is beautiful. The cover is beautiful. The end pages are beautiful.' Kids' Book Review
'... a visual delight ...' The Book Chook
'Sparse in words but rich in meaning, One Thousand Trees evokes questions about our connection with nature, conservation, and sustainability, but ultimately the role of art and nature in the urban environment ... an exquisitely illustrated book that could be treasured by both young and old.' writingWA