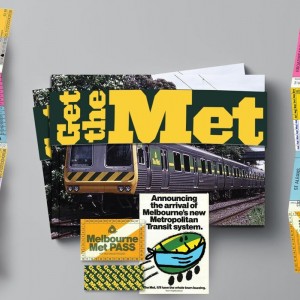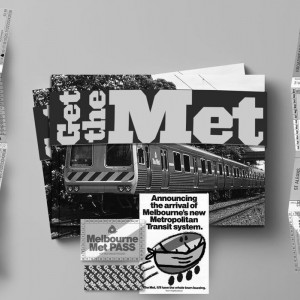 Get The Met

Get the Met: (The Book) Melbourne Train System

• 100 PAGES
• PERFECT BOUND
• BELLY BAND (BOOK TITLE)
• COMES WITH 1980s TRAIN TICKETS & 3 ICONIC STICKERS (tickets are reprinted, not original copies)

Get the Met is a book on the Melbourne Train System. It presents the visual design of the system including branding, train models, train ticket designs and printed material.

Independently published in Australia.