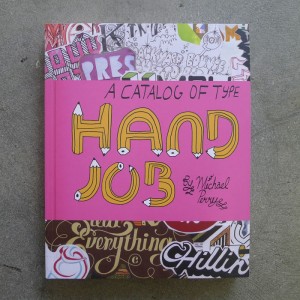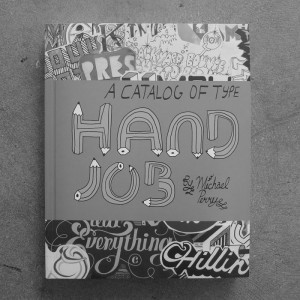 Click here for more images...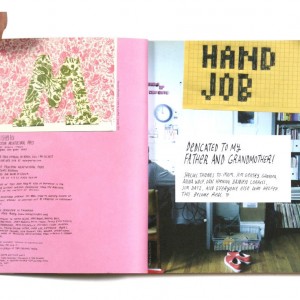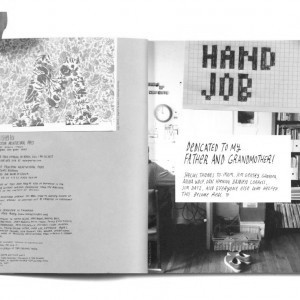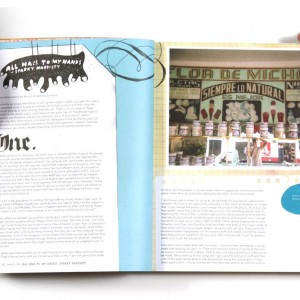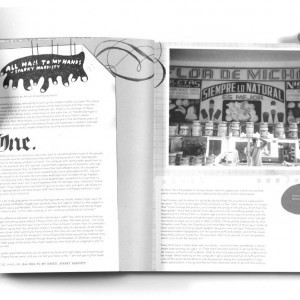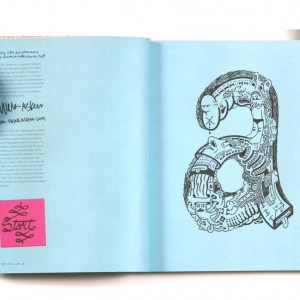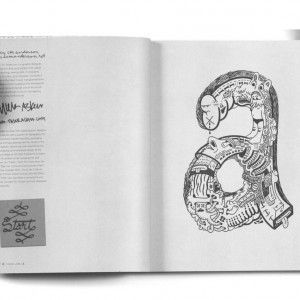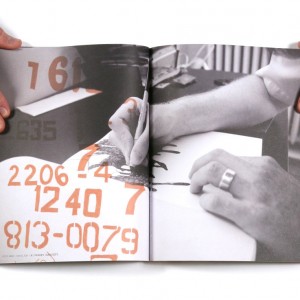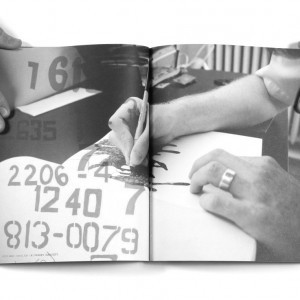 Hand Job
HAND JOB : A CATALOG OF TYPE

In Hand Job, graphic designer and hand typographer Michael Perry curates a selection of work from fifty outstanding designers, illustrators, and typographers, who integrate hand-drawn type into their designs. Each entry is shaped entirely by the artist's hand and unique process, including the unplanned "accidents" of line, color, and craft. In addition to exhibiting a spectrum of styles and approaches, Hand Job also includes photographs of found type and artists' studios to give readers a stronger understanding of what goes into creating hand-drawn type.

Featuring: Andy Beack, Kate Bingman, Dan Black, Deanne Cheuk, Damien Correll, Jeremy Dean , Demo Design, Dan Funderburgh, Gluekit, Mario Hugo, Human Empire, Adrian Johnson, Jim the Illustrator, Lifelong Friendship Society, Kevin Lyons, Stefan Marx, Geoff McFetridge, Garrett Morin, National Forest, A.J. Purdy, Luke Ramsey, Andy Rementer, Sagmeister Inc., Andy Smith, Todd St. John, Strange Attractors, & many more!


256 pages, 19 x 29 cm, softcover.