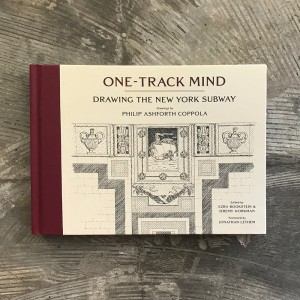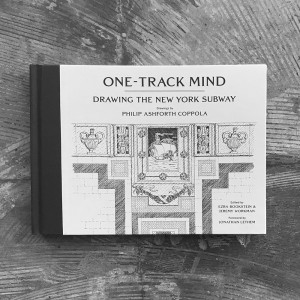 Click here for more images...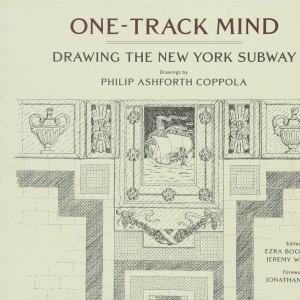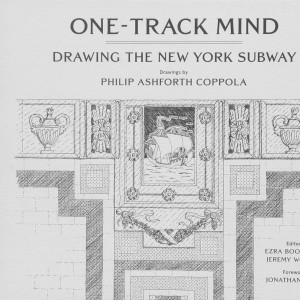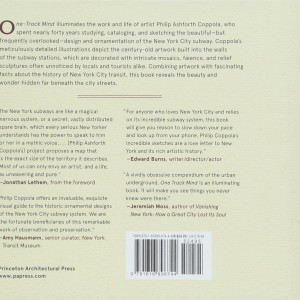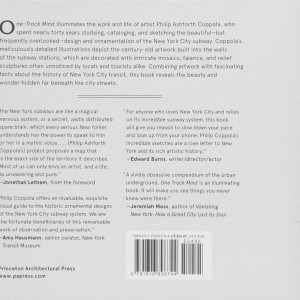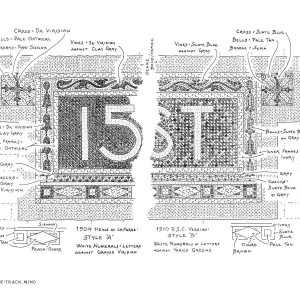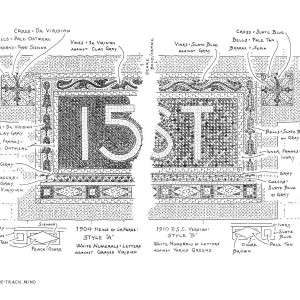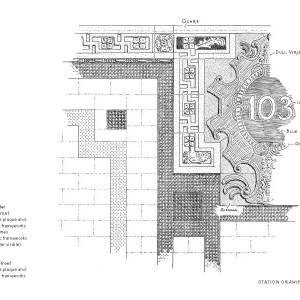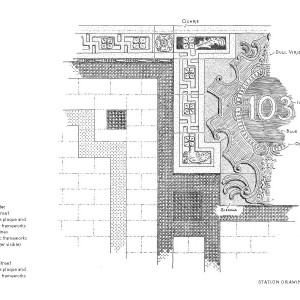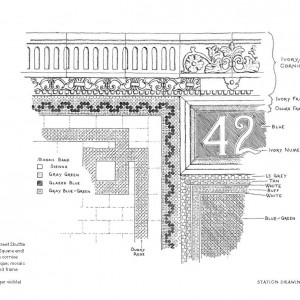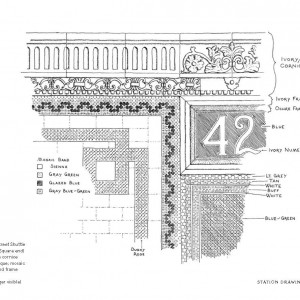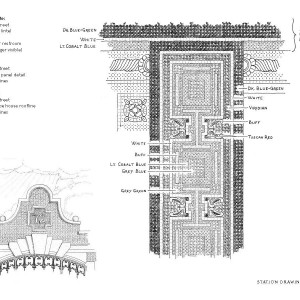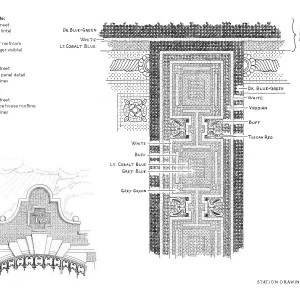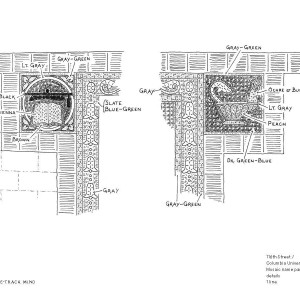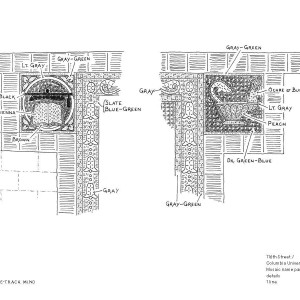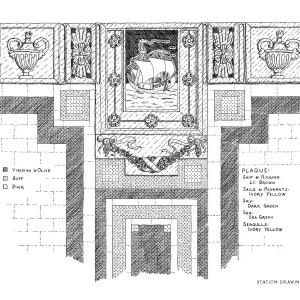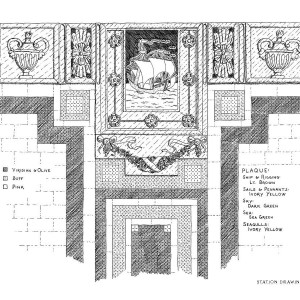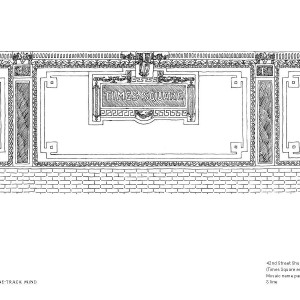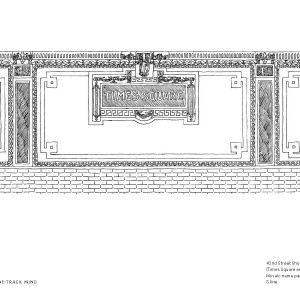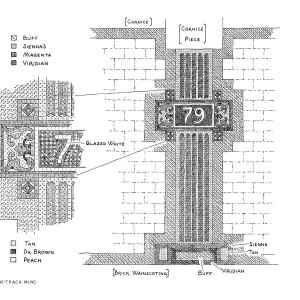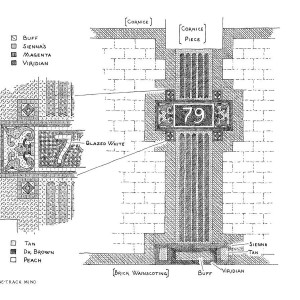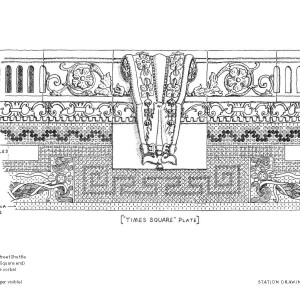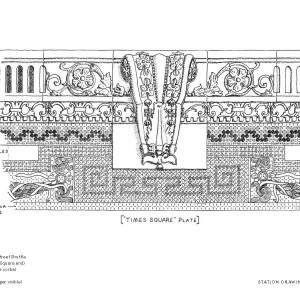 One Track Mind

For forty years, Philip Ashforth Coppola has meticulously documented the New York City subway in a series of extraordinary drawings, meticulously detailing the typography, terra-cotta mosaics, faiences, and tile patterns that millions of riders see every day but have never really seen the way Coppola's drawings show us in what Hyperallergic calls, the most encyclopaedic history of the art and architecture of the New York City subway system.Along with Coppola's intricate ink drawings are anecdotes he assembled through painstaking research, typically involving hundreds of hours poring through microfilms to discover all the names behind the artisanship of what is rightly called New York's largest public art work, its legendary subway system.


Hardcover, 160 pages, 20.3 x 15.2 cm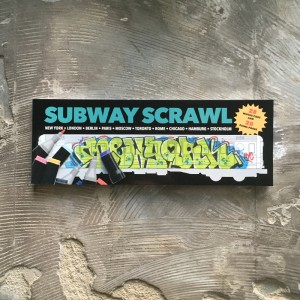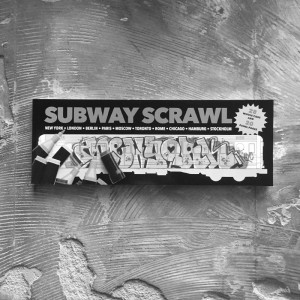 Click here for more images...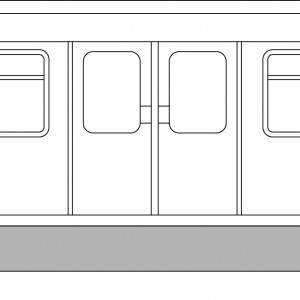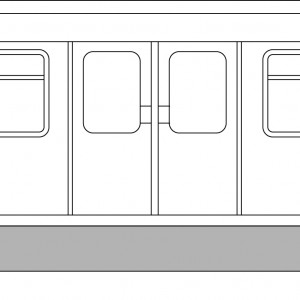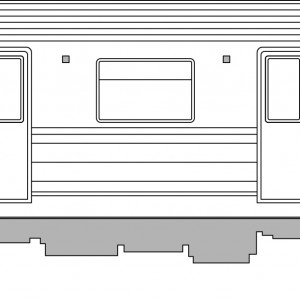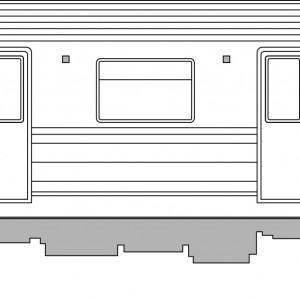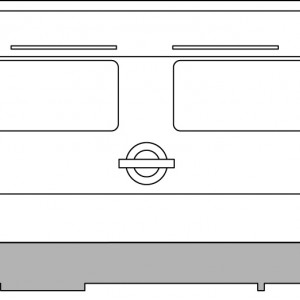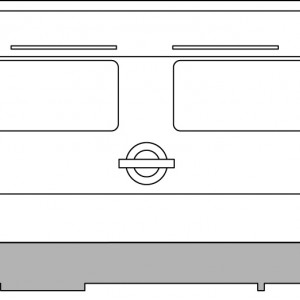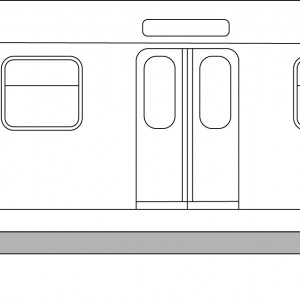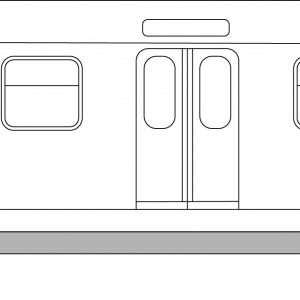 Subway Scrawl

28 WHOLECARS & 20 PANEL PAGES ON BLEED FREE PAPER!

Colour subway cars from:
New York • London • Paris • Chicago • Hamburg Berlin • Toronto • Moscow • Rome • Stockholm

Hundreds of millions travel by underground train every day. The subway is one of the world's most common means of transport and an environment where many of us spend a great deal of time.

Subway cars are also important "canvases" for the artists behind one of the most widespread modern art movements today – graffiti.

Subway Scrawl is a collection of 10 classic subway designs in a practical notepad. Bring out your creative side and add your own personality to the cars. Try your hand at making a New York subway wholecar, scribble diary notes or write a to do list on a London Underground car.

20 x 25 x 0.5 cm, 50 pages, Softcover.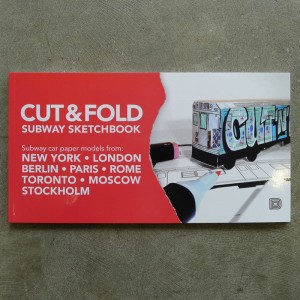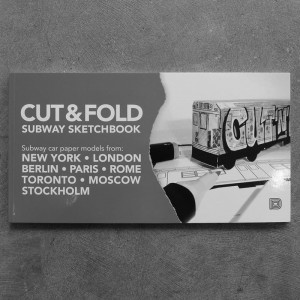 Click here for more images...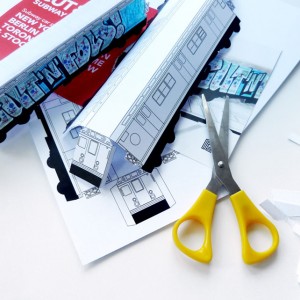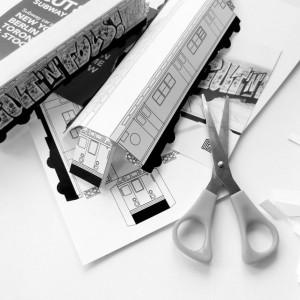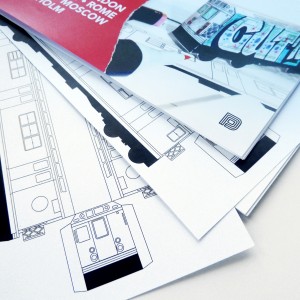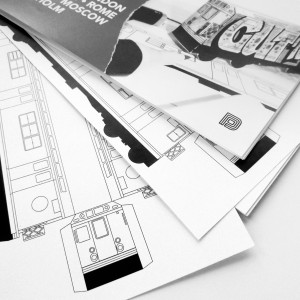 Cut and Fold Subway Sketchbook

Artist: Martin Ander

Cut and Fold Subway Sketchbook is 8 different subway car paper models from 8 of the worlds metropolis. Cut, fold, glue and bam! You have created your own minia- ture subway model car.

From the late 70s until today, these subway car models have served as the canvases for the most explosive art movement of our times. While the kings of graffiti go through great trouble putting their art on trains, these formats are now available to everyone.

Fun for train enthusiasts and graffiti fans of all ages. Cut and fold your own little subways, perfect your sketches, re-color the subway designs. Only the imagination sets the limits.

Cut and Fold Subway Sketchbook contains 4 subway car paper models of each model – if you mess up with the crayons on your favorite model, just start with another one.


32 pages, soft cover.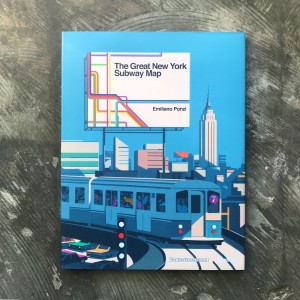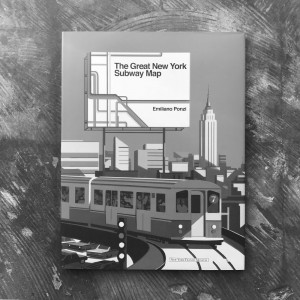 Click here for more images...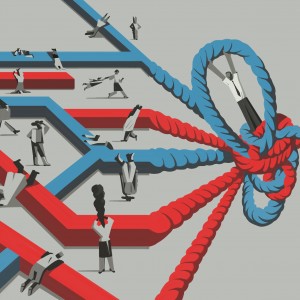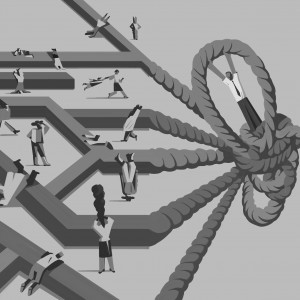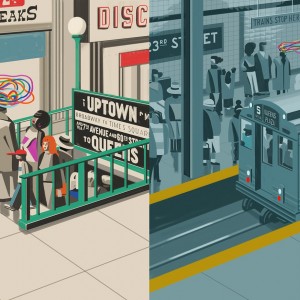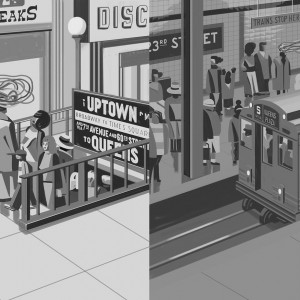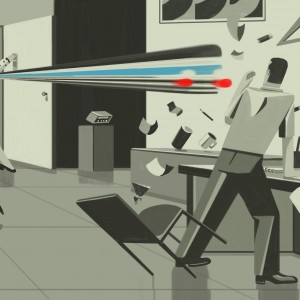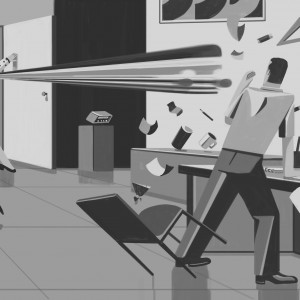 The Great New York Subway Map

Nearly 6 million riders use the New York City subway every day. How do you make a map that helps all of them get to where they are going?

The Great New York Subway Map, written and illustrated by Emiliano Ponzi and published by The Museum of Modern Art, in association with the New York Transit Museum, tells the fascinating story of the map's creation in 1972 by the great Italian designer Massimo Vignelli and his team, and introduces young readers to the idea of graphic design as a way to solve problems and shape our world.

Hardcover, 40 pages.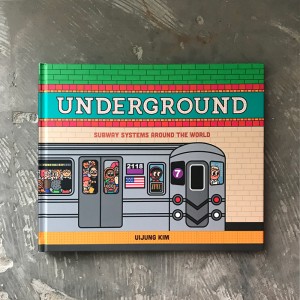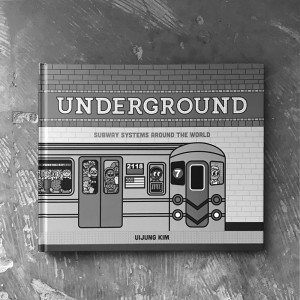 Click here for more images...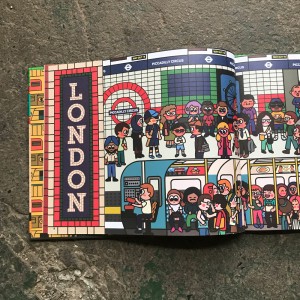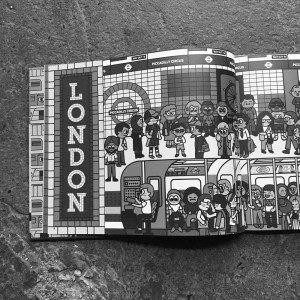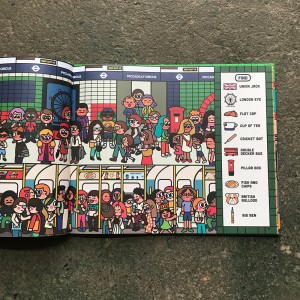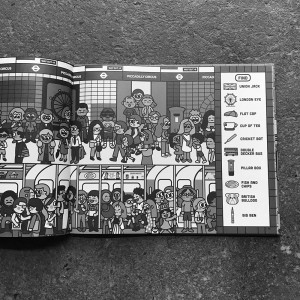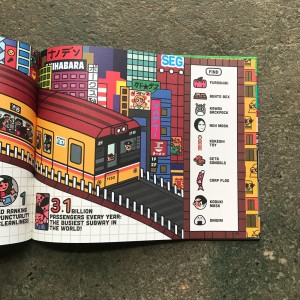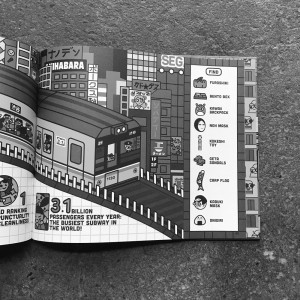 Underground

Underground - Subway Systems Around the World

This is a playful search-and-find book of underground systems around the world. Die cut pages introduce the subways of 10 different cities. On the first page we see the exterior of the train, and are presented with fascinating facts and figures about the transport system. On the following die cut page, we find the inside of the train and the platform, bustling with activity.

On this busy page, young readers are invited to spot key items that are unique to the city in question; a pretzel, an I Love NY t-shirt and a Statue of Liberty headband on the New York subway, for example.

Perfect for train-obsessed children, but also for a wider audience, this book teaches young readers about transport and also about cultural signifiers of different cities around the world.

Uijung Kim's busy, colourful illustrations have a manga-like sensibility that feels joyously contemporary.The cities included are: London, New York, Tokyo, Seoul, Moscow, Beijing, Mexico City, Paris, Madrid and Sydney.


---
Hardcover, 238 x 286 x 12 mm, 44 Pages