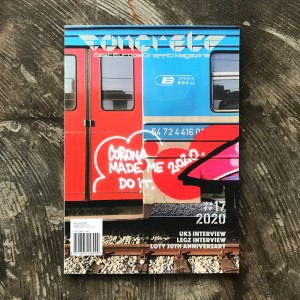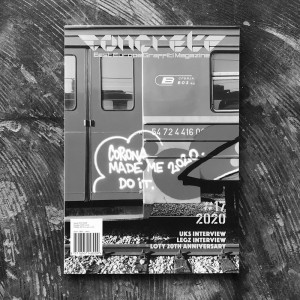 Concrete Magazine - Issue 17

The latest issue of Concrete magazine! Inside you'll find interviews with UKS crew from Warsaw and LEGZ from Ukraine, a photo report with LOTY crew and a huge dose of eastern styles.

It turns out that virus was unable to keep writers from night activities and thanks to the amount of pictures, Concrete magazine grows to 200 pages.