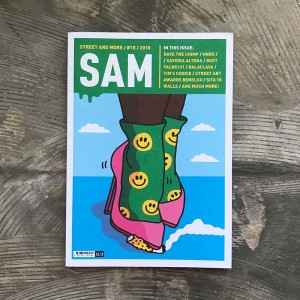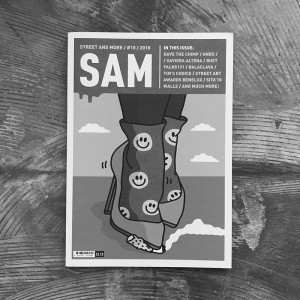 Click here for more images...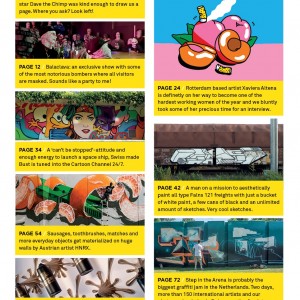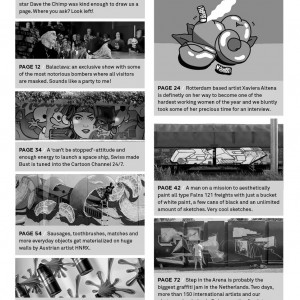 SAM - Issue 18
View more products from: SAM Magazine

Issue 18, finally adult, yay!

For the occasion SAM added eight extra pages and tried to fill those with a good mix of the good, the bad and the beautiful stuff that's being made.

This issue has even got an eleven page contribution about the Street Art Awards Benelux. Now you may ask; 'Should an independent thing like street art be judged and awarded by its peers?' But in these days of people chasing 2K-likes and 10K-followers I say 'Why not?' Art is being judged all the time by anyone who sees it (or ignores it) and online love and hate are unleashed all the time. Public art will always be subject to interpretation by the beholder and as long as we don't take ourselves too serious, all will be fine. Who knows, maybe one day we'll be in the Olympics! But then again, I'm no professor on the subject.

Ah well, champagne!