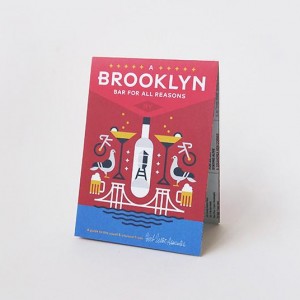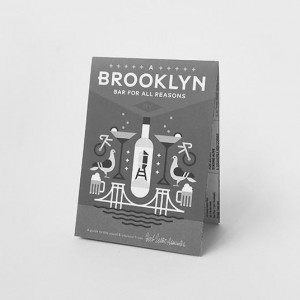 Click here for more images...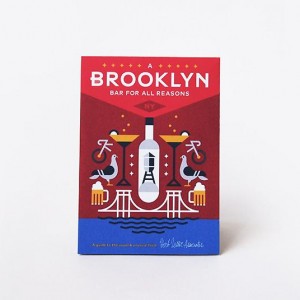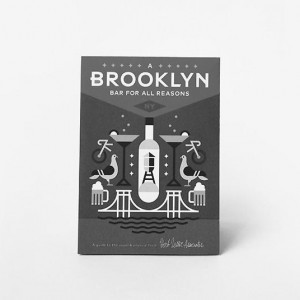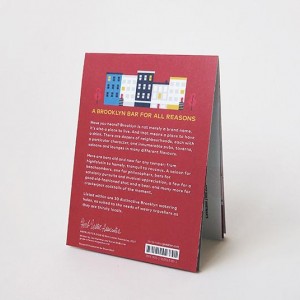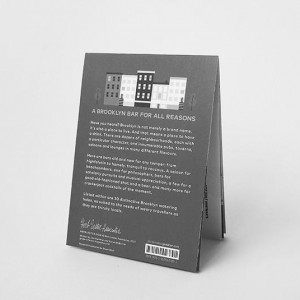 A Brooklyn Bar For All Reasons

Second Edition

Things move at a hectic pace in the City Across The River. With that in mind, we decided to update our popular guide to some of the borough's best drinking establishments, taking out a few that no longer quite cut the mustard and adding others that deserve your custom. We also revisited the cover, giving it a lively new look.

In this city guide are bars old and new for any temper; from highfalutin to homely, tranquil to raucous. A saloon for New York's beachcombers, one for philosophers, bars for scholarly pursuits and musical appreciation, a few for a good old-fashioned shot and a beer, and many more for crackerjack cocktails of the moment.

• Written by Jon Hammer & Karen McBurnie, designed by Steve Wolf
• A3 (297x420mm) folded to A6 (105x148mm)
• Litho-printed in England on recycled paper


---

A Word from Herb Lester Associates
Most guides try to tell you everything there is to know about a city, we just tell you how to enjoy it. It is our aim to show the reader what makes a place distinctive, to shed light on obscure locations as well as revisiting well-known ones with a fresh perspective.
We research each city the old-fashioned way: asking friends, acquaintances, cab drivers and concierges for their tips and then walking, tasting, sipping, and peering into doorways and down alleys. We turn that research into a compact guide with enough suggestions to keep you entertained, with a list of shops, bars, restaurants, cafés, galleries, museums and parks, each one carefully described.